….So we are still stuck with the COVID-19 virus, Yay :-( !!
And to add insult to injury the kids have started the school summer break, Are you effing kidding me ? the school year was barely a 4 month of school and now they need 2 more month of not doing anything, that is just brilliant way to help this generation advancing their study.
Things are not changing much in my space, again a job change, this one of my design, I really liked the position and the impact I was having on the company, but there were 2 factors that "drove" me out:
The company decided to move to a full work at the office ( 5 days a week), which for me was a big NO.
The person I worked under was a micromanager, and was poor in listening – I tried to ask him for some training and push my ideas in our 1-on-1 meetings and for 4 month got no where. On month 9 of my work there I had a talk with HR and raised that issue, and all of a sudden he is willing to let me speak in meetings.
So after the 1st item came up I reached the conclusion that it is time to go,they hired another person and I went to work for a consulting company. They seem to like my services but they are doing thing in a very badly managed way.
Training is going slow – the heat is not conductive to training and the time in the morning is divided between kids and the new K9 – Shugi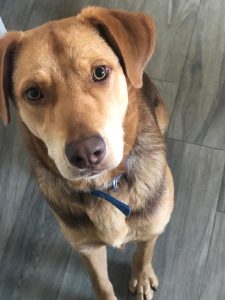 He is a wonderful dog and very friendly.
The last thing that threw me to a spin was that my old company ( pre-Covid) started hiring for my old position, obviously I want back but now need to see how this will pan out.
Oh, and I started my PADI IDC course training ….