For a long time I have been faffing about with the idea of writing something.
Back in the days of serious gaming I wrote some short stories, started a couple of book ideas, and even started writing some of my military service escapades ( till I realised what it should never be published and I made sure to get rid of it).
In the last five or six month I have been developing a script for a TV show, keeping it as a mental exercise and trying to get it to a point where I may try to send it out and see it might be picked.
I got most of the pilot sorted with regards to plot and where I want to take it, and I am about one third into the 1st episode, and the more I write the characters the more conflicted I am about if or how I can choose a main character from the collection I've created.
Keeping in the concept of the plot I do not want to have a specific person be the centre of the plot, I want this to be an ensemble progress, where everyone is as important to the story and the overall progress.
Harder to do then I imagined.
I may write about it here in the future, but don't wait.
More likely I'll upload some of my older stuff, based on some of my gaming characters… we'll see.
I am not sure if I talked about it already, and if I then there is no harm in talking about it some more.
I am disgusted by t the way people treat the country side as if it is their own rubbish bin and throw things that should go in to #recycling, it especially disturbs me when I cycle and see the amount of bottles and can are loitering the side of the road, and in some of the routes I ride the woods that are beside the road.
Several times after a ride I draft my #cycling buddy to help me collect those bottles and we load up the back seat of the car and I take those to a #recycling point or back to the refund stations (some bottles are eligible for a small refund , a way to try to encourage people to recycle), and the money goes for my kids saving account – it may not be much for each bottle but they have gained several hundred shekels each so far.
Some time I take my son with me on a trip to the woods for the sole purpose of cleaning up the bottles and he gets the money all to himself, as he is doing the work, he should get the reward without splitting the money with his sister.
Sadly the places that are the worse with the amount of loitering are along side the motorways and cleaning those (the municipality/government responsibility) is dangerous and thus almost never done.
Enter Yom Kippur … for those of you who are unfamiliar with it, this is one of the holiest days in the Jewish year, where we atone for the last year sins and faults we did to other people. Part of that tradition in Israel is that we do not drive.
The roads are empty. 
For the kids it is national #cycling day and parents allow their kids to drive on the road and stay late – as there are no cars to become a safety issue (not to mention that it reduces the pollution almost 90% for that day), and many adult cyclist use it for long rides along main roads .
I one the other hand decided that it would be the perfect night to go on a cleanup ride, the goal, ride along the main motorways and collect as many bottles and cans as I can find and fit in my trailer. I tried to recruit some of my friends for this ride but all of them bailed out on me, in the end I went out alone – after the kids have gone to sleep, and started cycling, I did something I do not do on any normal day, I put on my headphones and started a playlist.
Many of the people that saw me riding with a child carriage were puzzled, thinking a child was in the back but not bothered to ask me what I was doing, I cycled for 22.5km (14 miles) and ended up with a full trailer.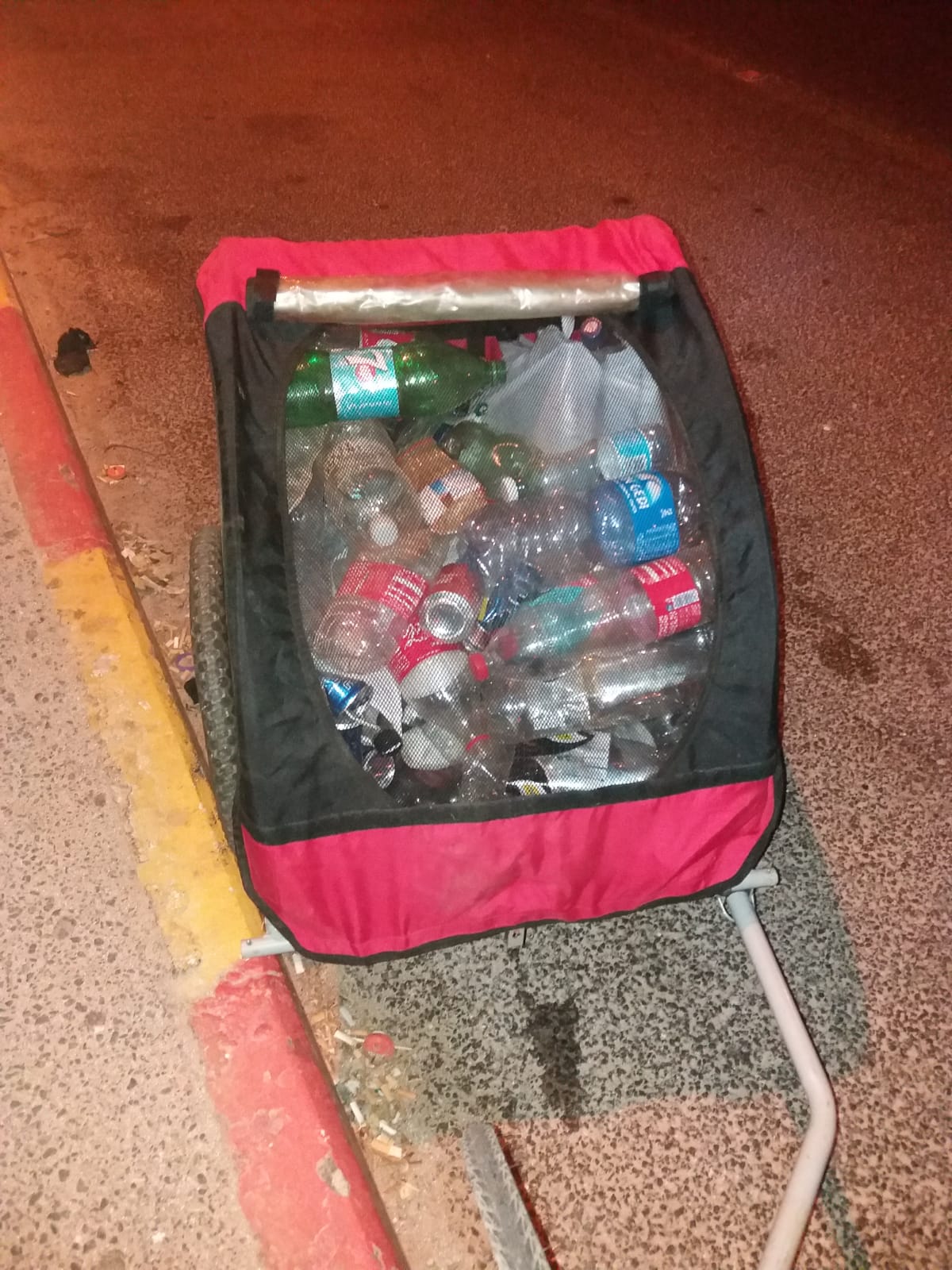 And then is was time to head home.
I hope to make this an annual event, and that in the next year more people will join me and we can clean more roads.
Last weekend I participated in the Israman event, doing the half distance Relay category with my brother, he has been bugging me and my sister to participate in the event with him for years now, and with my sister's bad back that left me.
This year, for reasons still unknown to me I agreed and thus found myself on the bike in Eilat doing this ride.
Suffice to say that it was not an easy ride, and considering the elevation and the head winds that hit you all the time.
The start of the ride was pleasant enough, no winds, about 13C temp and a flat road but as you start climbing in the the mountains it is getting harder and harder to keep the happy thoughts and the composure, and when you finally crest the top of the 15k long climb, then the wing hits you.
A 20km/h winds which on the first section of the ride is mostly side wind with some small hints of tail winds, and you know that when you head back to the end point,it is head winds all the way, which it was! and combined with the elevation, terrain and drop in temperature didn't help much ( on the mountain it was 6C ) when you are trying to push up the road or go down a slope and the wind and bike are playing a wild tango with the steering.
Oh, and it turns out I was doing the whole thing while having a slow puncture in my rear wheel, which I was unaware of while I was riding (I had a flat on my front wheel and when I topped it up, I asked the mechanic with the pump to do the same for my rear wheel, he and I were surprised to learn that I had only 40 PSI in the rear one but I thought it was just my forgetfulness of not ensuring the pressure the night before, so we topped it up and I went back on the bike.
My original estimation for the ride, 90km distance, was to finish in 5 hours, with the flat I had and a stop to assist a rider with a mechanical issue that took him out of the event ( only after 9 k of riding) I did it in 5:19:30 moving time, or the event official time 5:53:28, which placed me 3rd from last in my category
I am good with that as I am not a racer.
The next morning when I was planning to go on my recovery ride, I got all geared up and out the room then checked the wheels, and lo and behold the rear one is as empty as can be, and I did not want to wake my siblings with the noise of tube change so I had to skip the ride :-(.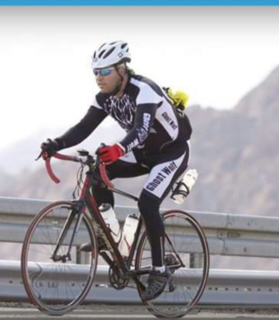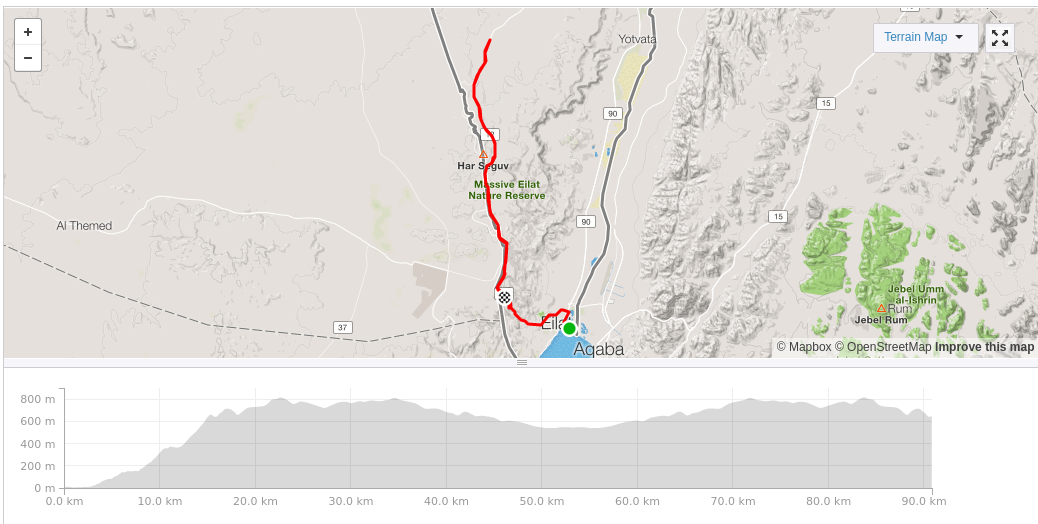 Today we said goodbye to our beloved Dog Tenchi.
Tenchi has been with us since January 2004 and has enriched our lives to no end.
In his last days with us he has shown his great soul and compassion, while trying to be his young minded spirit, although his body failed him in that task.
Last night was hard for me, as I did not want to go to sleep cause I knew what the morning will bring, and I wanted to spend every moment with him to absorb his presence, smell, touch and love into me, I had weird notions about leaving the house and driving away as if,if i am not there the morning will not come and he will be with use 1 more day.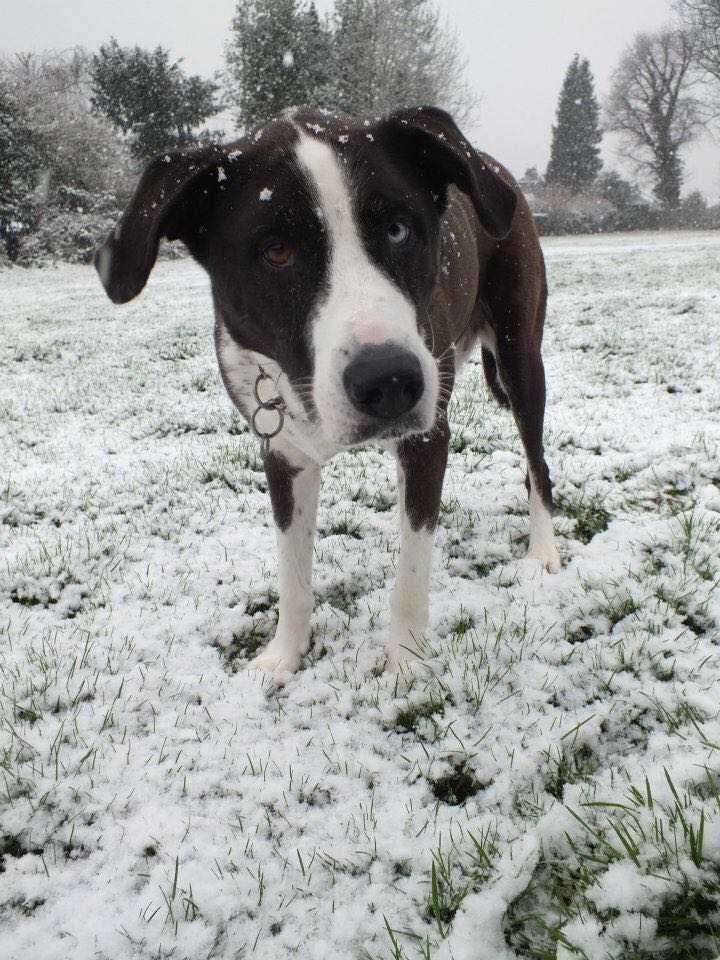 Our only condolences is that now he no longer suffers from the pain he had in his rear legs and his heart, and the hot summers that always made him exhausted and miserable.
We will miss you Tenchi, and the world looks bleaker and poorer now that you are gone.
For a long time when I was cycling I kept on having "Let It Go" as an ear-worm and couldn't get it out of my head.
After a while it got to the point where the lyrics just came through :
Let It Go – Cycling Version:
The road winds up on the mountain side
Not a footprint to be seen.
A kingdom of isolation,
and it looks like I'm the King
The wind is howling like this swirling storm inside
Couldn't keep it in;
Heaven knows I've tried
Don't let it win,
don't let it be
Be the good boy you always have to be
Conceal, don't reel,
don't let them know
Well now they know
Let it go, let it go
Can't hold it back anymore
Let it go, let it go
Turn away and ride the route
I don't care
what they're going to say
Let the route stretch on
The road never bothered me anyway.
It's funny how some distance
Makes everything seem small
And the fears that once controlled me
Can't get to me at all
It's time to see what I can do
To test the limits and break through
No right, no wrong, no rules for me,
I'm free!
Let it go, let it go
I am one with the wind and sky
Let it go, let it go
You'll never see me cry
Here I am
And here I'll stay
Let the route stretch on
My power flurries through the pedals into the ground
My soul is spiraling in rolling tarmac all around
And one thought forming like a rolling track
I'm never going back, the past is in the past
Let it go, let it go
And I'll rise like the break of dawn
Let it go, let it go
That lazy boy is gone
Here I am
In the light of day
Let the route stretch on
The road never bothered me anyway!
For those of you that know me, you must have heard the story about the "best pictures I ever took" and the loss of the camera that allowed me to take those photos. You will also know that I have been searching for that model of the Camera ever since mine was taken by the military intelligence security devision.
Well.. after 23 years of searching both in "pounding pavements"(or for those not familar with the term – walking to stores and searching) and the internet I managed to track 2 people that knew something about the camera I was looking for – and both gave it also steller reviews.
One of them told me about a person that might be selling on on eBay, a short search found him (in Germany) and after a string of email and a tangent about the bureaucracy of ebay and paypal, the deal was complete and today (after the post took it's sweet time – 32 days to be exact) I collected my Camera and it is a joy to hold it.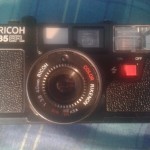 As my days in the UK have come to a close I decided to complete my "TODO" list and finish some tasks
Visit The Tower of London
Climb Ben Nevis
cycle around Scotland
So I took a weekend and did the "tourist" thing, went to Bourogh market, then seen the Tower, I skipped the Bling as the line was more the 2 hour long and I didn't feel like standing in it.
On my Last work day, I finished early and headed to the train station with my bag and bike to get the train to Fort William. As it is always my luck the day I picked to climb Ben Nevis was the worst day of that week, with cloud cover all over the mountain range. So cold, and wet I started to climb up, it took me 5 hours and it is a 8km each direction.
By the time I reached the summit I was drenched and on the verge of Hyperthermia, also my phone was soaked wet and fingers unresponsive so i could not take any pictures.
As soon as I was done with the photo attempts I did a short calculation and started rushing down the slope in hopes to get to a dry and warm place.
It took me about 2 hours to get back to the base, my racksack was torn and soaked and every bit of clothing wet to the bone, I stepped in to the "Ben Nevis Inn" and asked for the soup and Hot choclate just to get the cold away.
Once I managed to get some heat in me, I climbed on the bicycle, oh yes – I cycled to the base of the climb from the train station – where I left most of my gear in a locker, and went to pick up my stuff.
Thankfully I managed to read the code for my locker from the soaked piece of paper that was my locker reciept and take my things, then I walked to the nearest B&B I found and got a room.
The lady saw me and said without hesitation:"Give me everything,I'll wash and dry it for you" when she heard I just got off the mountain she had an even bigger sorrowful expression.
A good night sleep and a hot shower did me good.
Next morning, after a good Scotish breakfast I got on the bike and left from Fort Willam on my way south, I cycled through Glencoe intending to reach Edinburgh, but the weather had other plans for me, so I headed to Glasgow in the end.
When I inquired about the price of a hotel room for the night I found out it was cheaper to get the train back to london then stay the night in Glasgow, which is what I did.
So Satuerday morning saw me back in Hemel with sour muscles and a hugh smile of managing the climb I wanted to finish for the last 5.5 years.
Strike 3 things of my TODO list
Many things happened since I last posted here, Not all of them good.
I'll start with the painful and move to the others.
Today I had my longest trainig ride to-date in this season – 133km, this was a ride event of 100k and the ride to and from the event. Now the event was well planned and executed but, and this is a big BUT the weather decided to mess with us, during the first 68km of the ride we has headwinds of 23-25 km/h, needless to say that made the ride more difficult (on top of the fact that the area is the Chiltren, so hills are the default terrain).
On the 2 big hills I had to get off the bike and walk, but belive it or nor I was not the slowest rider in the event. Not I have to flesh logs under my hips, I just hope they wil resume functioning tomorrow mornig.
To add to my pain – I managed to lose my driver license during the ride (Some for of ID was advised to be carried and I did) and manged to lose it somewhere, I plan to call the orgenaizers and see if one of the marshals might have found it, but I do not have high hopes.
Now for the Rant part: NBC have announced that they are canceling the show Revolution. I liked the show dispite all it's flaws, and there were plenty.
If you havent wanted the show the premis is that the power went our one day and the show picks up 15 years after that. Some aspects thet did well, but they also ignored some major aspects of the premise – like what will happen to all the nuclear plants without electircity to regulate water flow to the cores and so forth, but the thing that realy got me upset with the writers was the end of season 1, I will not disclose all the details so if you want to watch it I will not have spoiled to much, But will say they they show a person turning on a reading lamp.
Now this might be good TV but it was rubbish writing and worse it was horrible science – If there is no power for 15 years and all the power plants are dead, where does the electicity for the lamp come from ?
That was just blatant "bite me" moment from the show creators and I still haven't forgiven.
Another thing in the show is some of the relationships are so far fetched it is hard to beleive they occur, one of the characters have betrayed the others so many times, yet they keep of accepting him, where any other person in thier boots would have just put a bullet in his head so many times.
Ok, Ranting over.
Time to mourn "Almost human" that was also cancelled.
Two days ago I did some digging into something that was sitting in the back of my mind for a long time.
For those of you that are not watching "Almost Human" or have not watched "Fringe" this will not matter or mean anything so you can stop reading now.
First before all the nay sayers jump on my back let me say that I do like "Almost Human" and have enjoyed the run of "Fringe"(though I thought the end wasn't done properly, but that is a matter for another time). The issue that bothered me was the narration on the opening of every "Almost Human" episode,is that is felt like I have heard it before.
Now taking into account the fact that the "father" of both shows is J.J. Abrams, I decided to take a stab and seeing if my guess is true, and about two thirds into the Fringe Pilot we have Nine Sharp say "We've reached a point where science and technology have advanced at an exponential rate for so long… that it may be far beyond our ability to regulate and control it." – (Fringe (Pilot))"
Now to me that sounds like the same thing from "Almost Human", So is this the TNG of Fringe or are we talking about a spin-off in the same time line progresseion that evolved at the end of "Fringe"?, I don't know but it feels kind of off, that he uses the same line and premise in both shows.
One thing I do know, that if they will refer to "Walter Bishop" or "Willam Bell" or "Massive Dynamics" in anyway, it will only cement the proof that it is connected, as some of the science idea showen in "Almost Human" were shown in Fringe as part of the things Walter experimanted in.
And if "Almost Human" will last, maybe, maybe we will get more TOS Fringe … One can hope!
Today I have done my 2nd training session, which included a longer ride route and a lot more hill climbs, sdaly it also meant a large section of the ride was against a 26km head/side winds.
The only good thing about it was that the last 8km,when my legs,back and neck felt like could take no more,the wind became a tail wind which gave me the push I needed to the finish.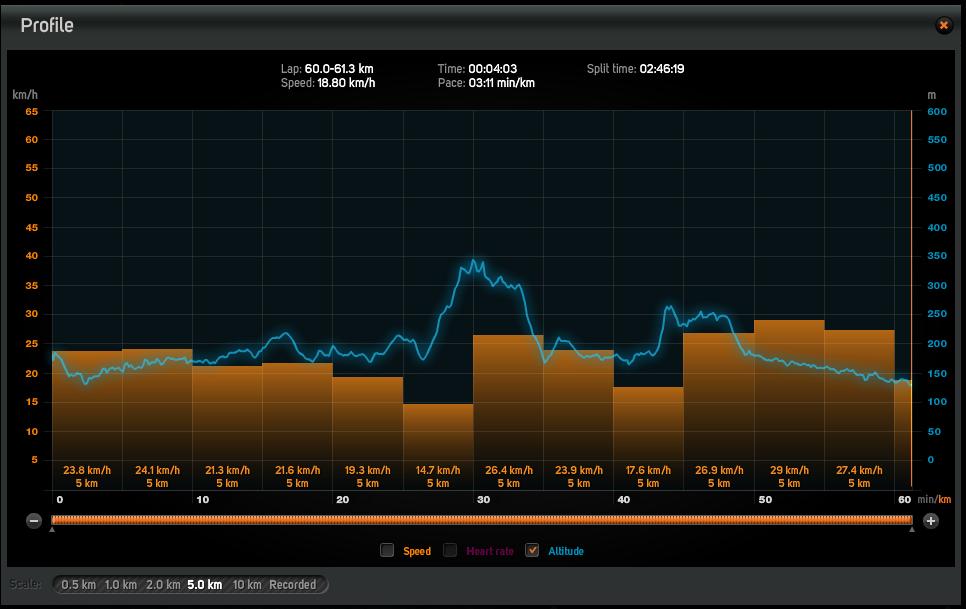 A leap from normal commute to 38km and from there to 62 km is good progress, and the body is complainign just about the right amount.