As you guys know I am a member of a dive club where is live , and as such we (i.e the club) are always working with in the community to encourage people to try diving and also help out to those less fortunate .
Last weekend several members of the club ( me included) hosted a group from Dacorum Mencap in the pool for some exposure to Scuba.
This was not your normal scuba class or session but it was much more satisfying.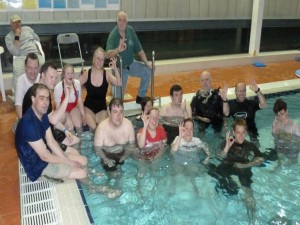 2 Responses to "Giving back"